Board member profile: Trina Jones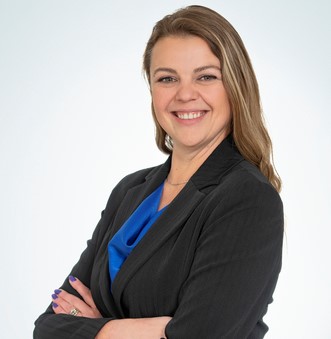 This week's Board profile shines a light on Trina Jones, Alberta Municipalities' Director of Towns, East and Vice-President of Towns. She was first elected to the Town of Legal's council in 2010, and became mayor in October, 2021. 
What attracted you to join the ABmunis board? 
When I joined the Small Communities Committee in 2012, I was blown away by the work being done on behalf of our small towns and villages. The topics and projects that were tackled were of great benefit and gave me an education on how to do my job better so I could do more to help my community. When I jumped to the Infrastructure and Energy committee, the topics were almost the same but, so much bigger and I gained a new perspective on how larger municipalities were dealing with challenges and gaining successes. Again, the education I got greatly helped me and my community. 
The same thing goes for my time on Sustainability and Environment. I have learned so much about recycling and power generation and water, that it's changed my community's outlook and also my own household habits. I wanted to use that experience to help, not just Legal but, all the towns in Alberta. My jump to the Board in 2017 gave me the ability to bring the towns perspective to a greater audience. 

What are you most proud of in your time in municipal politics? 
I'm most proud of the accomplishments of my community. Legal is growing, thriving and building better. That comes down to my Councils and my staff. I work with amazing people who have helped drive Legal forward. While I was a part of the decisions and initiatives, the team that I have worked with over the last 13 years deserves all the credit and I am so proud of them.

Which of Alberta Municipalities' products & services has your municipality taken advantage of? 
Legal subscribes to ABmunis' Insurance products which helps us have certainty that we, our facilities, our employees are covered in case of emergency. ABmunis' Benefits packages that our employees are enrolled in gives them assistance, not only in their everyday lives but, also into the future when they are looking at retirement. While we have been part of the electricity and natural gas program for many years, the transition to ABmunis' Power+ now gives us a predictable and sustainable product that my Council and Administration knows will benefit our community well into the future.

What would you like your colleagues in other municipalities to know about ABmunis? 
The biggest thing…we are here for you. The Board, the staff and our external partners work for municipalities. That's probably over-simplified but, it's so true. Our jobs revolve around our membership and we want to do everything in our power to help.

What excites you about the future of municipalities in Alberta? 
There are so many movements and projects and ideas floating around now that I find it hard to keep up sometimes. Municipalities of the future, whatever they look like, will always be the voice of the people and that local focus is going to drive innovation, create prosperity and help Alberta, Canada and the world be a better place.