Board Member Profile: Andrew Knack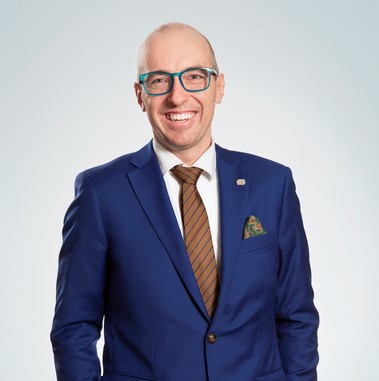 Andrew is a Director, Cities over 500,000, a member of Alberta Municipalities' Executive Committee, and Chair of the Municipal Governance Committee. He has served on Edmonton City Council since 2013. Andrew represents Edmonton's Nakota Isga ward.
What prompted you to join the ABmunis board?
I wanted to join the ABmunis board to learn more about what was happening across the province and try to help make things better for all municipalities in Alberta.
What are you most proud of in your time in municipal politics?
Within Edmonton, I'm most proud of approving the City Plan back in December 2020 as it will help transform our city into a more sustainable, inclusive, healthy, and safe city that provides people with choice in how they want to live.
What would you like your colleagues in other municipalities to know about ABmunis?
One important thing I've learned over the years since serving on the Alberta Municipalities board is that there are far more similarities than differences between municipalities of all sizes. When I get a chance to do member visits, the major issues often cover a wide range of issues but the themes show that by working together, we can advance our common goals far more than trying to go it alone.
What excites you about the future of municipalities in Alberta?
The more I meet municipal leaders from across Alberta, the more I realize that municipalities are leading the way in building a more prosperous, inclusive, and sustainable province. We already know that municipal government has the most direct impact on people's day to day lives and we take that role very seriously.
What gives me hope for the future is the passion of every municipal representative I meet. It's clear how much each person cares about the work they do for the people they serve. I know this province is in good hands through the leadership of our municipal governments.