ABmunis wins national award
Alberta Municipalities recently received a top employer award for being one of the most psychologically safe workplaces in Canada.
Senior Director of Human Resources Jeff Simpson received the prestigious gold award on behalf of the association at the 2022 Psychologically Safe Workplace Awards (PSWA) Summit & Gala in Toronto on September 15, 2022.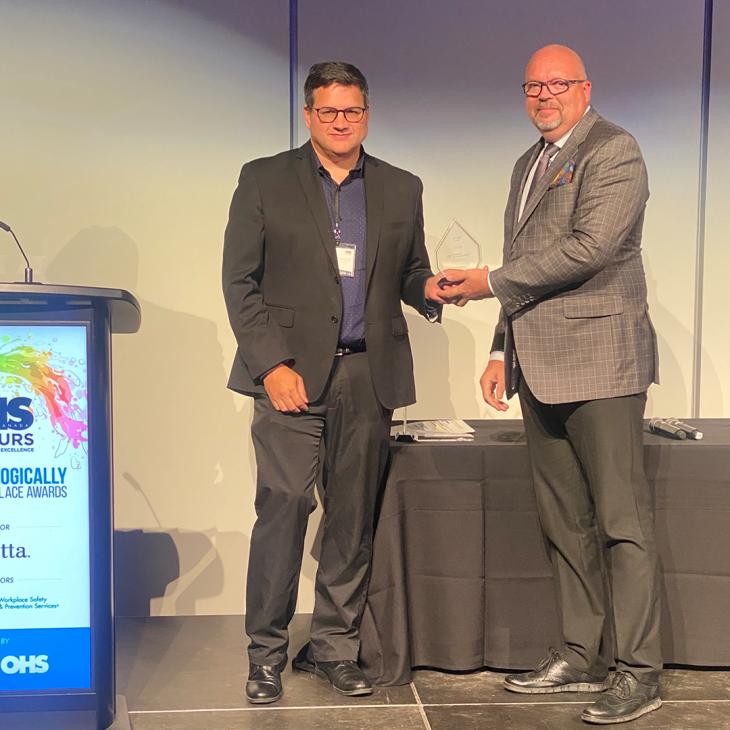 An independent panel of judges considered numerous factors, including the mental health and "Respect in the Workplace" training that ABmunis' employees receive. The association's employee assistance programs and Mental Fitness Index (MFI) survey results were also evaluated
Chief Executive Officer Dan Rude thanked Jeff for leading the organization through the extensive mental fitness training and employee survey that resulted in this top award.
"Winning a gold PSWA is a remarkable achievement," said Dan. "It can be a true differentiator in terms of our association's employee satisfaction, retention and future recruitment."
The Town of Hinton, one of ABmunis' member communities, took home a bronze PSWA in recognition of the solid work it has been doing to create and maintain a mentally fit workplace.
The PSWAs are a national evidence-based annual competition that measures employees' experiences with respect to workplace mental health as assessed by two Human Resources publications – Talent Canada and OHS Canada – in partnership with Howatt HR Consulting.