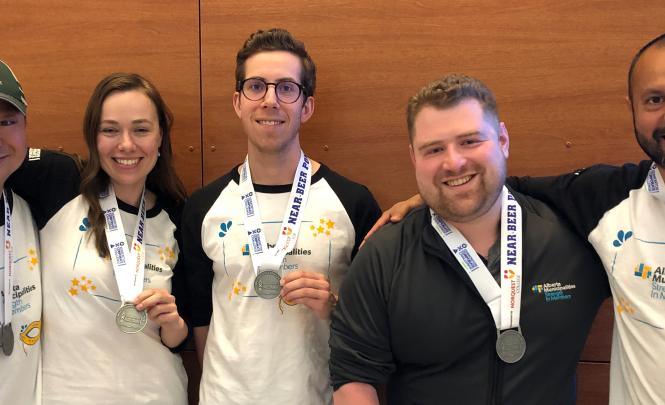 Corporate Challenge Edmonton
Corporate Challenge 2022
Every year in May and June, we compete against other companies and organizations from across the Edmonton Metropolitan Region in more than 20 sports, games, and collaborative activities. These challenges are an ideal opportunity to meet colleagues from different departments and compete as a team against other companies and organizations. 
As part of the Blood Donor Challenge, our ABmunis employees roll up their sleeves and help save lives. This year's Blood Donor team donated the highest amount of blood units in our division. Between February 1 and June 4, our team donated 600% of its pledge goal to the Canadian Blood Services. We are incredibly proud of everyone participating in this challenge.
We are proud of our team's achievements during and after regular working hours. While some of our teams earned medals, all of them succeeded in bringing people together to have fun, compete, and create and strengthen our team spirit.