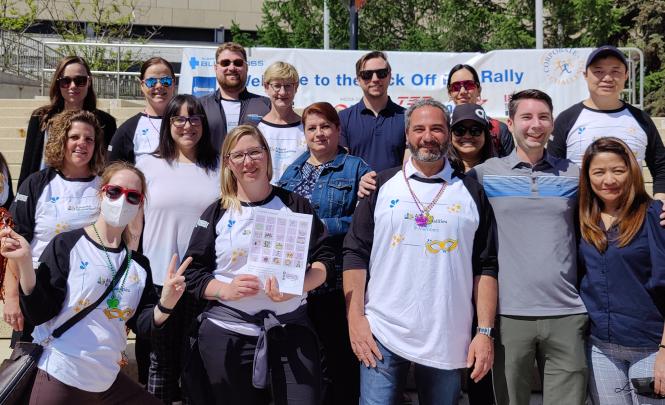 We have a proud history built on a collaborative spirit and a commitment to support our members and communities.
Our Alberta Municipalities Community
We have a proud history built on a collaborative spirit and a commitment to support our members and communities. This spirit is evident in our work and influences everything we do.  Read on to learn about our initiatives, committees, and activities.
"What stood out for us when we first joined the organization is how they (Alberta Municipalities) take care of their employees. It really makes you feel welcome. You're not just another employee walking into a workstation" - Anita Sookar, Governance Manager at Alberta Municipalities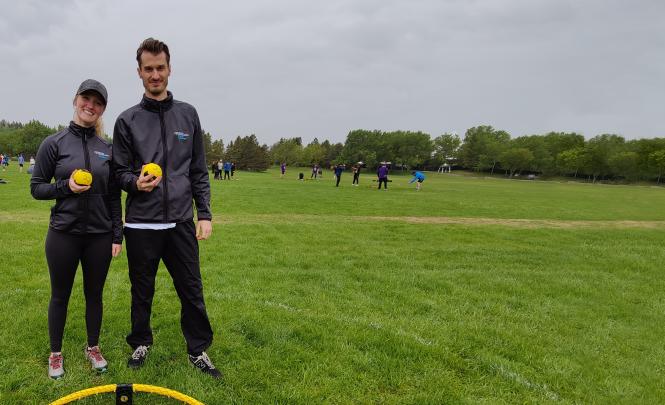 Corporate Challenge
Every year, we compete against other companies and organizations from across the Edmonton Metropolitan Region in more than 20 sports, games, and collaborative activities. These corporate challenges are an ideal opportunity to meet colleagues from different departments and compete as a team against other companies and organizations. 
We are proud of our team's achievements at the Corporate Challenge Edmonton events during and after regular working hours. While some of our teams earned medals, all of them succeeded in bringing people together to have fun, compete, and create and strengthen our team spirit.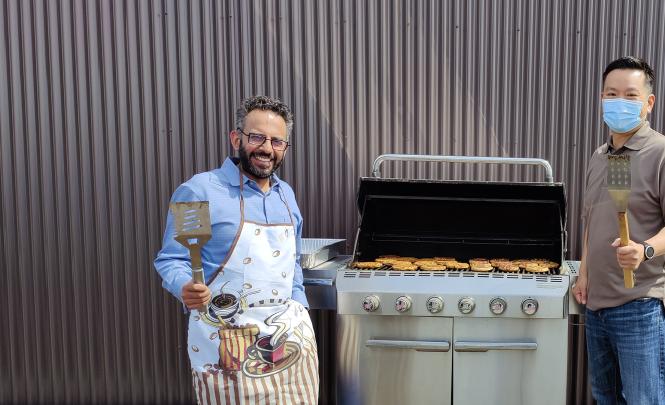 Alberta Municipalities' Social Committee plans and organizes events that provide opportunities for ABmunis' staff to get to know each other, build a positive work culture, and embrace the "We Are Community" corporate culture mantra.
Throughout the year, our Social Committee presents lots of creative and fun ways to bring people from different departments together through social activities like themed trivia quizzes, BBQs, Easter egg hunts, and so much more.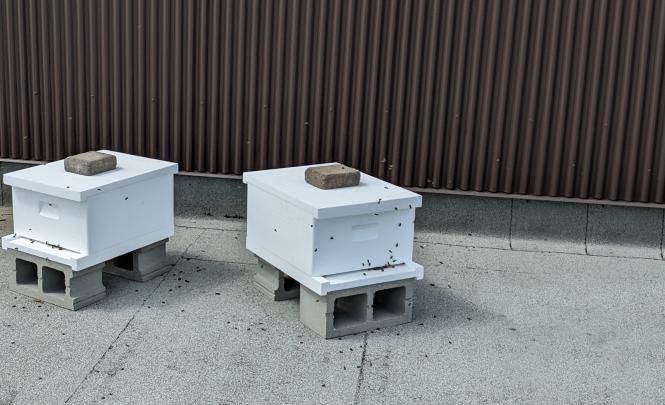 Safety & Wellness Committee
The mandate of Alberta Municipalities' Safety & Wellness Committee is to create a work environment in which staff are actively engaged in their safety, health, and well-being.
We do this by hosting events and organizing projects and programs that increase awareness of health and safety matters and promote an accident-free workplace. We also train and manage our department fire wardens, First Aid and CPR responders, and arrange ergonomic assessments.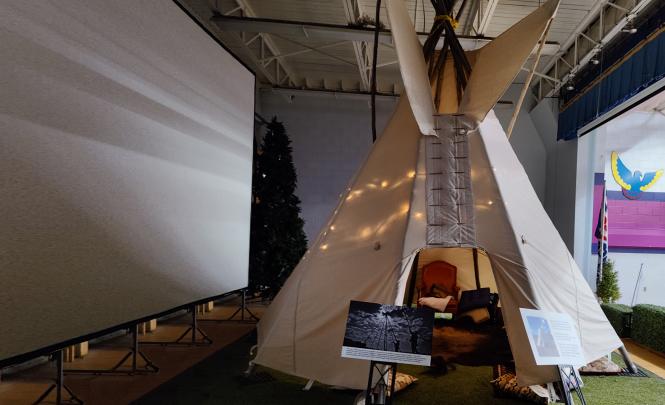 Volunteer Opportunities
Volunteering is an excellent way to connect with the communities in which we live and make meaningful differences in other people's lives. Our employees are encouraged to volunteer their time and expertise in support of not-for-profit organizations, both during and after working hours.
Every year, employees are eligible to receive 7.5 hours of paid time to support their volunteer efforts. Staff members also come together to volunteer as teams when opportunities arise to make a difference.